Qigong Practitioner Jeff Primack began his personal journey with the energy arts in 1996 as student at University of Florida. He was fortunate to meet Professor Tanya Storch who trained him in 5-Element psychology and Qi healing practices.
In year 2000, Jeff began flying masters of Qigong from China, Europe & Canada who had been practicing 40 years or more. With his passion for Qi and business training, he successfully marketed events for these great teachers all across the USA. Jeff intensively practiced dozens of Qigong forms leading to the creation of his own routines based on what gave the most powerful magnetic healing energy and results.
Qigong is really about energy feeling, not empty movements. Some movements may look quite beautiful on the surface, but without a strong magnetic Qi field it is limited in its application. Therefore, you can be your own judge as to whether you are progressing well in your practice. Many who practice Qigong already can dramatically improve their results by correcting their hand posture. Certain positions of the hands and arms are more conducive for attracting Qi. When movements are performed smoothly you pulse with greater blood flow.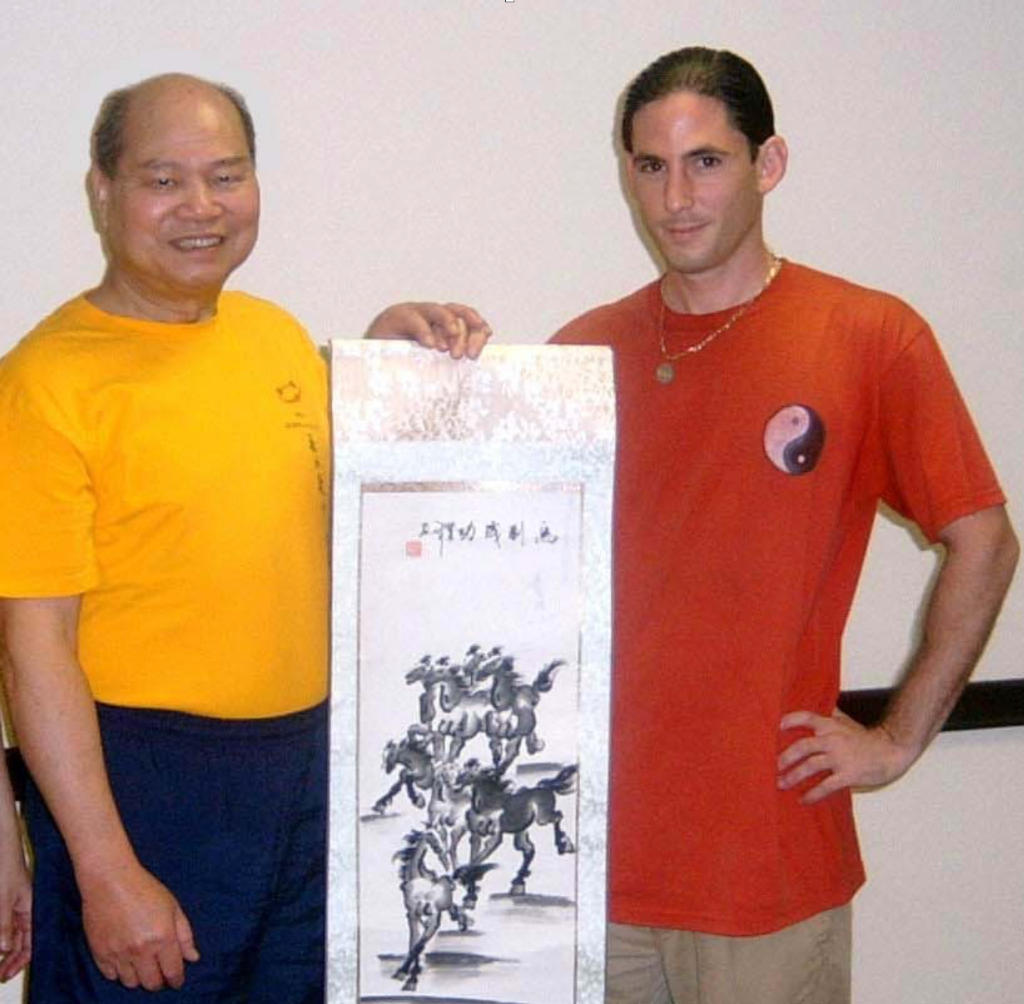 "I have 30 Years Experience in Yoga/Tai Chi, but I never felt energy like this. Your Qigong and Breathwork is phenominally energetic."
– Rick Agel M.D. Surgeon Atlanta, GA

In year 2005, Qi Revolution wholistic wellness seminar was launched based on Jeff's unique methods of teaching. It became the largest Qigong event in the USA touring 15 years and giving CE hours to tens of thousands of massage therapists and nurses. Due to COVid-19 we are releasing Qi Revolution online for the first time, stay tuned!
Qigong Videos produced by Jeff Primack are animated to show the energy field and help people to feel quickly. These videos have proven successful in educating audiences and training instructors.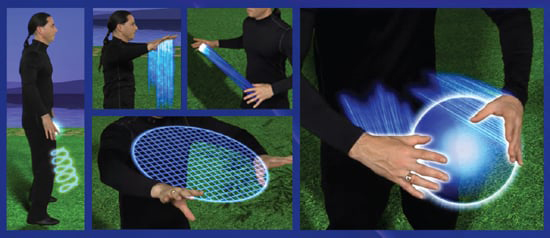 Starting in mid-July, Jeff Primack will be coaching a small number of dedicated students to optimal health and Light Body Activation. Private phone sessions include Food-Healing consultation, customized Qigong meditations and counseling with Five-Elements method. Students are accountable for practice with regular communication. For more information contact Stephen Entin (760)-415-0034
Conquering Any Disease Hardcover Textbook (2020 Edition)
15-Year Anniversary Scientific Edition with Most Compelling Studies
Food Protocols based on Results of Thousands of Qigong Students.
First Book to Quantify Key Pigments/Phytochemicals in ALL Foods.
Our Most Important Food Book Explaining All You Need to Know.

Includes: 300 Pages Life Saving Wisdom. Hardcover Textbook Color. Easy to read and science supported, book engages all types of people to eat God's most healing foods. Extensive Glossary of Phytochemicals and Fatty Acids elevate understanding. Sold over 100,000 Hardcover Copies.
"Conquering Any Disease Book is MONUMENTAL in significance… It has helped me, my family and my patients to become healthier."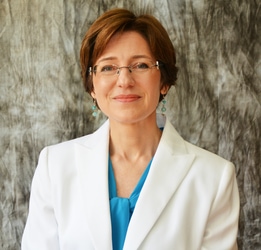 Dr. Claudia Gabrielle, MD
Ivy League Doctor
"I was so impressed that I read Conquering Any Disease book 3 times my first week! After study and passing exam I was certified by Jeff in this Food Healing program."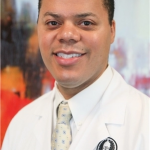 Perrin Clark, MD
Top Florida Surgeon
The CAD Book Covers the Following Conditions:
Allergies, Alzheimer's, Memory, Anti-Viral, HIV, Hepatitis, Anemia, Arthritis, Inflammation, Asthma, Lung Disease, Autism, Cancer, Tumor, Immune Weakness Colds, Flu Virus, MRSA, Digestive, Constipation, IBS, Ulcers, Depression, PTSD, Diabetes, Eye, Vision, Diseases, Heart Disease, Stroke, Cholesterol Crystalization, Infertility, Insomnia, Kidney Stones, Liver Disease, Cirrhosis, MRSA, Infection, Menopause, Muscle Building, MS, Jing, Hair, Osteoporosis, Parkinson's, Seizures, Sexual Power, Thyroid, Weight Loss.
Free Radical Science and what foods cause harm and why are also explained. Double bonds and color in pigments is explained and key to human evolution. Learn why Carotenoids and Steroids in food contain God's highest medicine.
Section 1: Natural Healing Wisdom and Key Details
Section 2: Foods that Block the Healing Process
Section 3: Food, Herb, Mushroom Profiles Acai thru Zucchini
Section 4: Protocols for Diseases made Easy-to-Implement
Section 5: Diets of Today Reviewed Pros and Cons
Section 6: Phytochemical & Fatty Acid Appendix
Smoothie Formulas: Hardcover Coil
Awesome Tasting and the Highest-Phytochemical Recipes
Based on Latest Knowledge in Conquering Any Disease
Covers Common Diseases with Appropriate Smoothies

Smoothie Formulas is fine tuned to perfection by blending connoisseurs and Food-Healing author Jeff Primack. Since selling the book for 15 years at Qi Revolution events nationwide, we've updated and improved every recipe. Now with Expanded Kids Healing Smoothies, more RED Foods and Nutrient Dense Purees.
Section 1: Smoothies for Specific Health Issues
Section 2: Smoothies for Maintaining Excellent Health
Section 3: Smoothies for Healthy Kids
Section 4: Healing Ice Cream
Section 5: Supreme Soups and Salads
We suggest becoming fully educated and learning why Smoothie Formulas has specific foods in each recipe. This recipe book works best with the Conquering Any Disease book to explain the bigger food picture.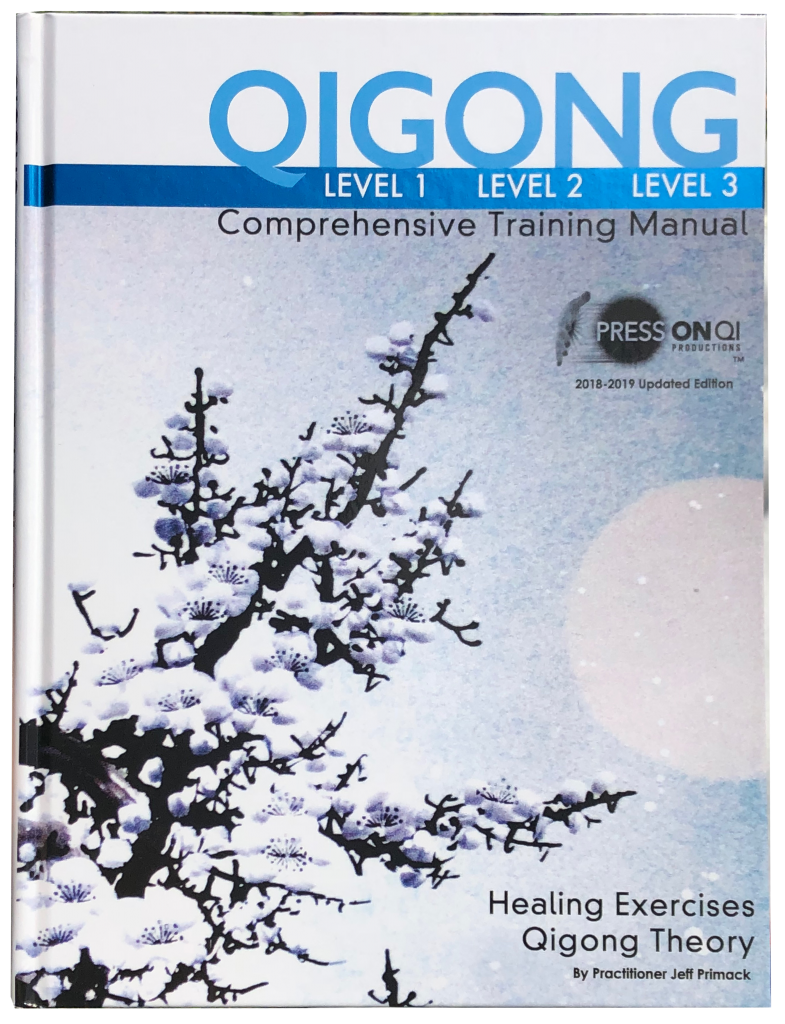 Qigong Comprehensive Training Manual
This manual contains the life's work of Qigong Practitioner Jeff Primack. After hosting 100's of seminars with the most respected masters in the world he sought to create a system that had THE BEST OF THE BEST since he knew people had limited time. He developed and refined over many years techniques like 9-Breath Method, that experts said was more energy than they'd ever experienced in their life. Other Qigong wonders include three Qigong forms that has everyone raving within minutes of doing them. Whether you already work with energy or not…

This 3 level system of Qigong will dramatically enhance your metabolism, digestion, circulation of blood, secretion of hormones, your immune system and your connection to God, the one true source of all energy in the universe.