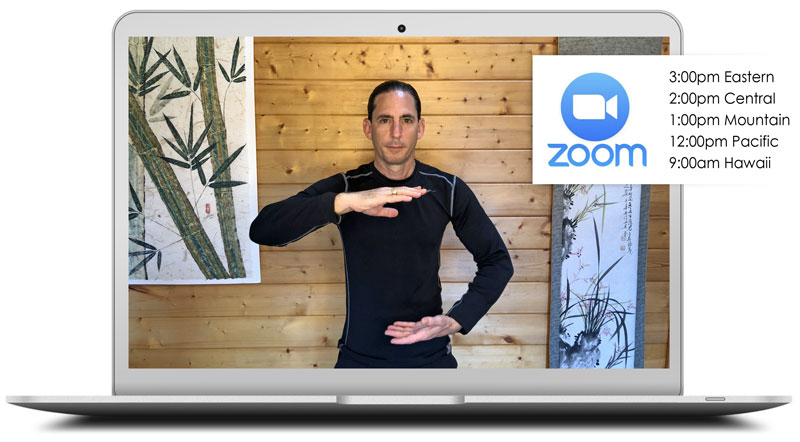 Qigong Practitioner Jeff Primack is leading LIVE Zoom classes specifically designed to Increase Immunity and Inspire Spirit.
Each 1-hour practice session consists of Magnetic Qigong, Breathing Techniques, Stretching and Meditation.
Every class is a unique Qi transmission and sincere practice during this important time in history.  Practice LIVE or watch later anytime.
Enroll at Anytime.  We prorate your classes into next month.  3x Times Week EVERY Monday, Wednesday & Friday.
"Qigong class was lovely.  I'm so glad you posted the replay as I did not get to it until later.  And yes, I slept very well because of it.  Your voice level and clarity were good and your comments made it easy to follow."   – Naomi Bradford
"Participating Live has it's own power, different from following a pre-recorded video.  Thank you for tapping into that power."  – Esther Lindsay
"Even though we are all going through challenging times, the Qigong class really helped me today too with the Spiritual and Emotional aspects of my being.  Mahalo."  – Tracy Ash
"Powerful session! Love the practice! So supportive in continuing to deepen my own personal practice."  – Alex Shipman
"I genuinely enjoyed class today.  I felt connected through the Ether to everyone practicing.  What a blessing."  – Reuben Schooler
"Loved spending the hour with you today. Your depths of emotions touched all that you come in contact with."  – Dr. Ann Swanson
"Thank you for an inspiring and heartfelt qigong practice.  It was powerful knowing that I was practicing with many others from around the globe and that we were, at that time, all united in creating an energy of love and well being."   – Jenny Campbell
"Great class!! Terrific Chi flow!" – David Miles
"Your inspiration is priceless!" – Lee Metz
"You are doing an Amazing Job." – Jagoda Piotrowski
"My first Qigong class online and I loved it." – Shelley Whisler
"This was fantastic.  I missed doing Qigong."  – Troy Stende
"That was powerful. Love and healing to all."  – Deb Gebhard
"These sessions are most appreciated right now."  – Danica Sawtelle
"Thank you for your kindness and fine teaching." – Margaret Crowdes
"I understand Qigong better now after this class." – Charlsie Baer
"You have offered me another new adventure." – Diana Marie
"My boyfriend and I both enjoyed the Live Qigong class." – Shanley Mason
ANTI-VIRAL Survival: Food, Herb and Lifestyle Optimization (30 Page Ebook)
CoronaVirus pandemic has prompted Qigong Practitioner Jeff Primack to summarize the most important Food, Herb and Lifestyle wisdom to survive and thrive during a viral outbreak. His book "Conquering Any Disease" has an Anti-Viral Protocol that has been used successfully for 15 years. In March 2020, Jeff delved into the medical records on virus outbreaks over the last 100 years and was shocked to learn Simple Practices can make life or death differences in patient outcomes. This PDF includes a summary of the most important foods, herbs and actions to take to prevent the Coronavirus or treat someone who has it. Also included are smoothie and food recipes to boost the immune system.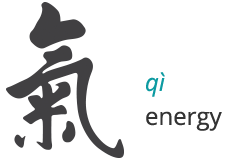 Welcome to Supreme Science Qigong Center
Learn Life Force Energy Practices at Home for Optimal Health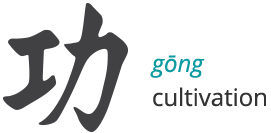 This website is dedicated to sharing the knowledge of Qigong as a healing modality. Founded in 1999 by Jeff Primack, Supreme Science Qigong Center offers CE Hours with medical professionals and has certified 4,000 instructors in the USA. We say this because you have many choices of Qigong to learn and we feel our program is the most user friendly and effective system of Qigong available in the world today.
"Your Qigong Forms produce such a strong "Qi Feeling" it may finally give the masses access to the Secret of Qi!"
"I've dedicated over 20 years to energy arts. No system has been as powerful as this. "
Qigong's recent surge in popularity has been a result of it's fun and dynamic movements. Magnetic energy fields are formed and created in a slow graceful manner. The Qi literally throbs and pulsates in your hands. Some say it's the most tangible experience of the spiritual life force energy. Our style of Qigong yields strong "Qi Feeling" in minutes, even for the skeptical non-believer.
In a world of continuous stress and complexity, Qigong provides an important choice to all that can ultimately reduce the stress and strains of everyday life and provide tools that ultimately improve the quality of life. Along with Qigong, the Supreme Science Qigong Center teaches how improvement in nutrition can virtually reverse many diseases through its food-based healing program.
"Conquering Any Disease Book is MONUMENTAL in significance… It has helped me, my family and my patients to become healthier."
"I was so impressed that I read Conquering Any Disease book 3 times my first week! After study and passing exam I was certified by Jeff in this Food Healing program."
We hope you are inspired to learn Qigong and Food Healing. Our videos give the full experience with helpful energy animations that improve learning and also increase the amount of energy you feel. Our Conquering Any Disease book has our Food protocols and is written to follow todays scientific method.
Conquering ANY Disease
(2020 Edition)
With our food-healing book, Conquering Any Disease, you can be on your way to a healthier and happier life. After all, we only get one body. We must take responsibility for our health through our food choices in order to activate healing.