Qigong is an ancient art of movement and breath that promotes circulation, bone strength and healing ability. The earliest and most indigenous form of Qigong is called Dao Yin, developed by the Tao Tang tribe.
*Evidence Based Comp Medicine 2019; Vol 3705120
These ancient people used Qigong to reverse stagnation and blockage that lead to aging and atrophy of bones. At its earliest iteration Qigong was a healing modality. It is considered one of the Five Pillars of Traditional Chinese Medicine.
In recent times, Qigong has been in the forefront in the fight against COVID-19. It has been regularly practiced in hospitals all over China and has been shown to positively affect the recovery and rehabilitation of patients.
*Qigong for Prevention, Treatment and Rehabilitation of COVID-19.
Am J Ger Psych 2020 Aug; Vol 28
Qigong has many benefits including improved blood circulation, enhanced breath capacity, increased bone mass density, greater balance, and more effective immune response, to name a few.
Supreme Science Qigong Center was founded in the year 2000 by Jeff Primack. The routines were developed so practitioners could have a greater feeling of their Qi, or body's magnetic life force. The movements are easy to learn, therefore allowing even the most novice beginners to immediately feel its effects.
We currently have various online offerings of our Supreme Science Qigong system, including Qi Revolution 3-day Workshop on Teachable, and Zoom Classes on Thursdays.
Our classic Animated Qigong Videos show the energy field and how it interacts with each movement. The SSQ Qigong Video Library is available on Vimeo.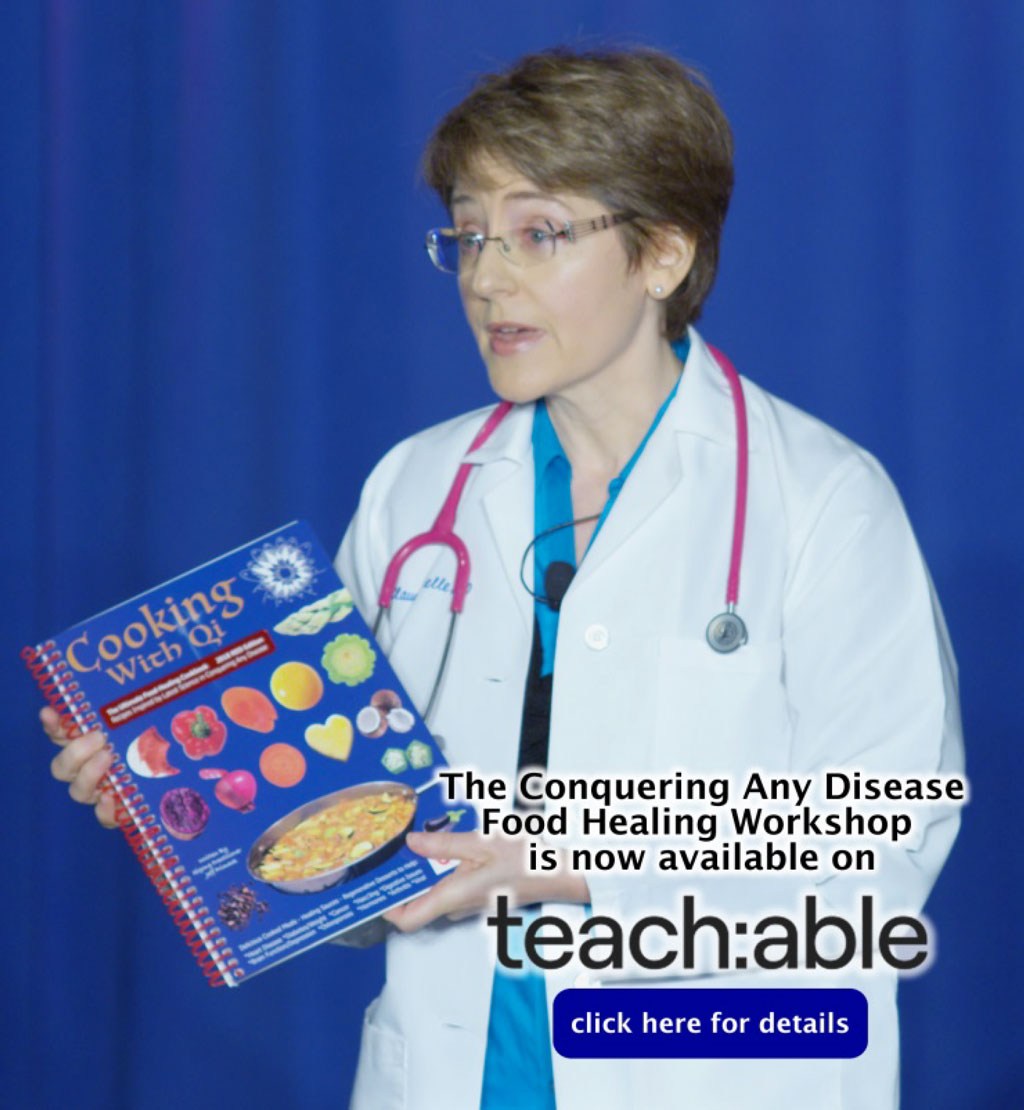 Nutrition and Herbal Medicine is also one of the Five Pillars of Traditional Chinese Medicine. Our knowledge of Food Healing comes from various systems: Traditional Chinese Medicine, Natruopathic Medicine, Ayurveda and 20 years recommending food protocols to thousands of people seeing what works to heal.
Conquering Any Disease Food Healing Workshop and Certification program is a 2-day intensive that goes deep into the study of the body's metabolic processes, immune response, and nutrition's role in improving our defense against disease and degenerative aging.
Our manuals are arranged into comprehensive and easy-to-understand sections, complete with protocols, recipes, and information on food items you may already have in your pantry. Achieve your lifelong goal of better health by adding these beautifully designed books to your kitchen toolbox.
Complete Wellness Package
Everything you need to be totally healthy! Bundled all of our books for savings. Free Shipping in USA.